Skin cancer accounts for 45 to 80% of all equine (horse) cancers, the most common type being sarcoid tumours. Wikipedia
Applying just a small amount of wheatgrass extract over the affected area(s) once a week can help remove these tumours and heal surrounding damaged skin.
Case No. 1.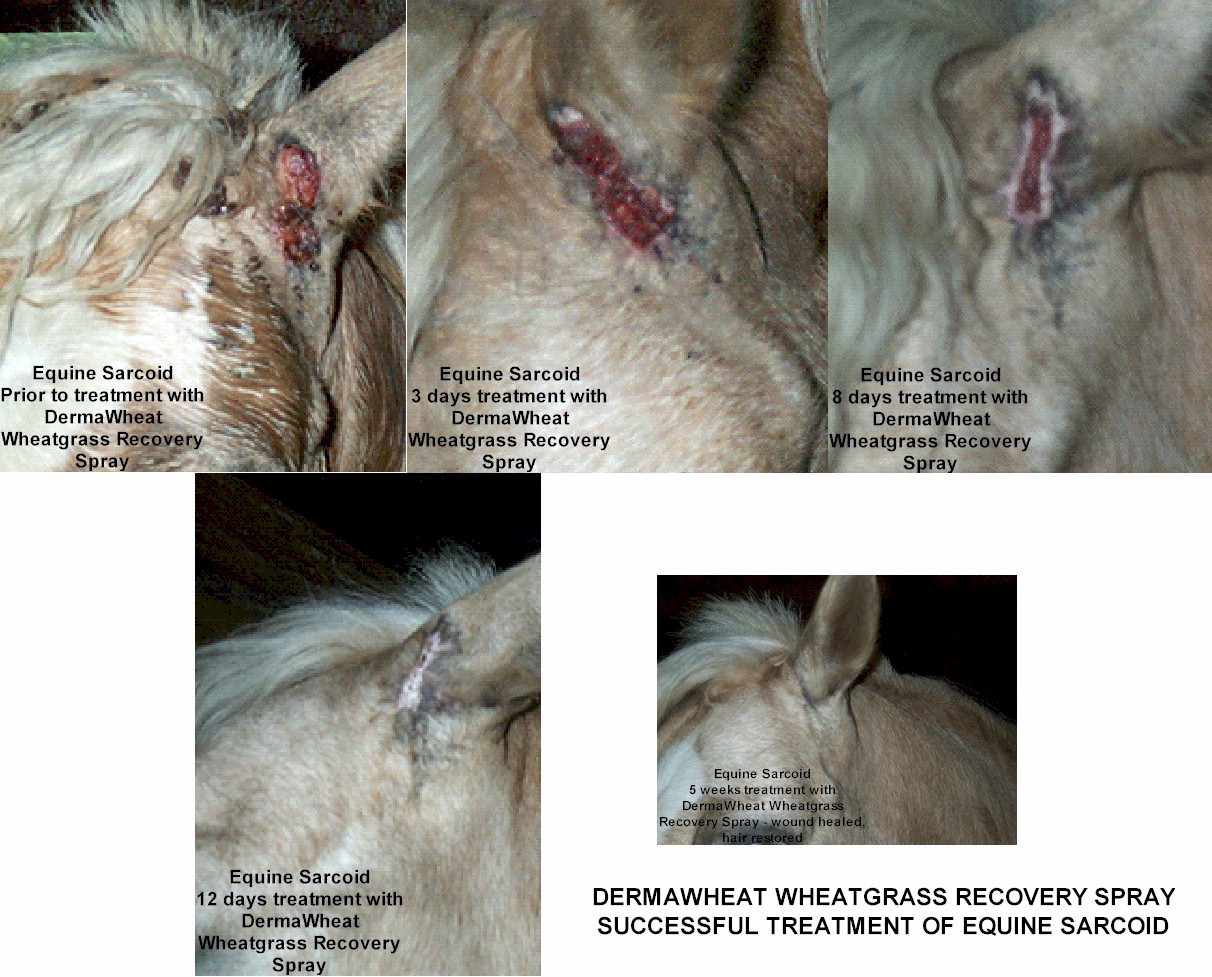 Cansema (black salve), effectively removed the sarcoid growth at the base of this horse's ear but left an open wound that had still not healed after three months. However, daily application of wheatgrass extract healed the wound completely after 5 weeks.  (Further use of the extract has shown that once a week application is significantly more effective for healing.)
Also, sarcoid wounds can be difficult to heal with Cansema due to the damage the drug can cause to the surrounding skin and underlying tissue.
Note: "Dermawheat" preceded "Dr Wheatgrass" as our brand name. The products are identical.