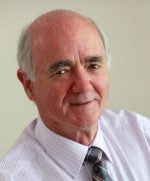 Wheatgrass – Effective Treatment For Many Conditions
Twenty-two years as an orthodox family doctor made me very skeptical of alternative remedies. Fortunately, my mind changed when, overnight, wheatgrass extract relieved the severe pain of an elderly patient's leg ulcer – when nothing else could.
Since then (1995), wheatgrass has assisted recovery of many thousands of sufferers worldwide. This list of conditions will give you some idea just how effective this "simple" herb can be – without side effects.
Wheatgrass has healed since ancient times, and, before antibiotics were discovered, cereal grasses saved the lives of many US military personnel suffering from life-threatening, war-caused wound infections.
In these pages you will find many common and not so common medical conditions and injuries (healing cases) that have responded well to wheatgrass. There are also research articles and over 1,000 unsolicited testimonials showing how effective this cereal grass can heal and/or relieve pain.
The "Search" button is a good place to start.
Wheatgrass often works well when there is no pharmaceutical healing product available, e.g. for treating burns, various skin conditions and injuries. Negative side effects are rare. Wheatgrass can also be taken orally for a number of internal medical conditions.
Contact me if you have any questions or search these pages for ways wheatgrass might help you.
Dr. Chris Reynolds. M.B.,B.S.
Australia.