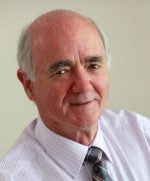 About Wheatgrass Healing
Welcome to my website.
Why wheatgrass healing? Well, for 22 years I was a "dyed in the wool" orthodox family doctor, skeptical of all alternative remedies. Then, one day, I observed wheatgrass rapidly relieve the pain of a leg ulcer as well as remove the thick scab covering it. To an orthodox doctor, that was simply impossible, and my head was turned. 
Since then, I have seen wheatgrass heal thousands of patients, many of whom suffered from serious conditions. Effective and inexpensive, (you can grow your own) wheatgrass soon became my first line of treatment for many conditions that include diabetic and venous leg ulcers, radiotherapy burns and topical steroid addiction.
Wheatgrass has been used for healing since ancient times. More recently, in the 1930's, before antibiotics were discovered, cereal grasses saved many lives from infected wounds. Many other healing phenomena were also observed. Also, more than 1,000 unsolicited testimonials on this site demonstrate how effective wheatgrass can be as a healing agent.
You're welcome to contact me and search this site for more information.
Dr. Chris Reynolds. M.B.,B.S.
Australia.