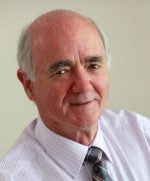 Welcome To Wheatgrass Healing
Did you know that wheatgrass can assist the healing of many conditions such as diabetic and venous leg ulcers, radiotherapy burns and topical steroid addiction?
Wheatgrass has been used for healing since ancient times. More recently, in the 1930's, before antibiotics were discovered, wheatgrass (and other cereal grasses) saved the lives of numerous patients with life-threatening infections in US hospitals. Many other healing phenomena were also observed. Here, more than 1,000 unsolicited testimonials demonstrate how effective wheatgrass can be for healing many conditions.
Pre-wheatgrass, I was an orthodox family doctor highly skeptical of alternative remedies. Then, in 1995, my head turned when I witnessed rapid pain relief of a long-standing leg ulcer simply by applying a few drops of wheatgrass extract. Safe, effective and inexpensive, the extract soon became my first line of treatment for many conditions.
Please contact me if you wish to know if wheatgrass might assist healing of a particular condition or use the Search option to learn more.
Dr. Chris Reynolds. M.B.,B.S.
Australia.