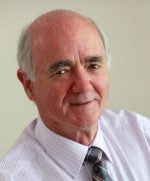 Wheatgrass – An effective treatment for many medical conditions & injuries
Well known as a healing agent since ancient times, cereal grasses such as wheatgrass saved the lives of many US military personnel with life-threatening, war-caused wound infections before the first anitbiotic, penicillin, was discovered.
Here you will find medical conditions and injuries that have responded well to wheatgrass treatment, often when nothing else worked. Associated research articles and over 1,000 unsolicited testimonials give us deeper insights to healing by wheatgrass.
This list shows how broad the healing spectrum of wheatgrass can be – with no adverse side effects.
If you have a particular condition, injury etc. for which standard medications or treatments have failed, I suggest you explore with the "SEARCH" button first.
Wheatgrass often works when there has been little or no response to orthodox healing methods, e.g. for burns, leg ulcers, skin conditions, injuries etc. It can also help when taken orally for a number of internal medical conditions such as ulcerative colitis.
If you would like to know more about treating a particular condition(s) with wheatgrass, please contact me. There is no charge for this service.
Dr. Chris Reynolds. M.B.,B.S.
Australia.