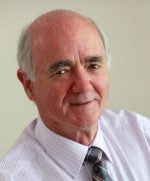 About Wheatgrass Healing
Hello, and welcome to my wheatgrass healing website.
Why wheatgrass? Well, for 22 years I was a "dyed in the wool" orthodox family doctor highly skeptical of alternative remedies. Then, by chance, I witnessed my first wheatgrass healing phenomenon. The pain of an elderly patient's long standing leg ulcer disappeared overnight after a small amount of wheatgrass extract was applied to the wound. The thick scab over the wound also disappeared – something I had never seen before.
Since then, wheatgrass has healed many of my patients – not just for skin ulcers, but for many other conditions. Effective and inexpensive, it soon became my first line of treatment for such conditions as diabetic and venous leg ulcers, radiotherapy burns and topical steroid addiction.
This amazing herb has been used for healing since ancient times. In the 1930's, before antibiotics were discovered, cereal grasses saved many lives. Many other healing phenomena have also been reported. More than 1,000 unsolicited testimonials on these pages demonstrate the effectiveness of wheatgrass as a healing agent.
Dr. Chris Reynolds. M.B.,B.S.
Australia.