A challenging healing task
This 55 y.o. non-insulin dependent diabetic female suffered a severe injury to her knee. After closure with 26 sutures (stitches), it soon became infected and re-opened. Two weeks later, most of the sutures had ruptured and the patient suffered severe pain. (Fig. 1.).
After cleansing, the wound was treated only with wheatgrass extract on alternate days only. Antibiotics were not required. Figures 1 to 4 show how effective the extract can be for healing, even when the wound is severely infected.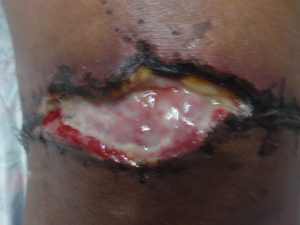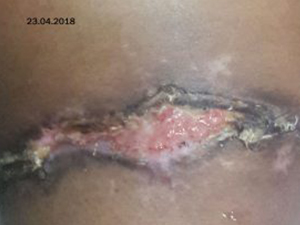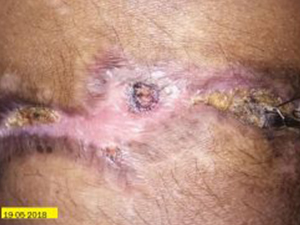 The wound has completely healed and the patient is pain-free and fully mobile. Wheatgrass extract has facilitated healing of a badly infected wound. Also, as no antibiotics were used, wheatgrass extract was clearly crucial in healing this patient's wound.