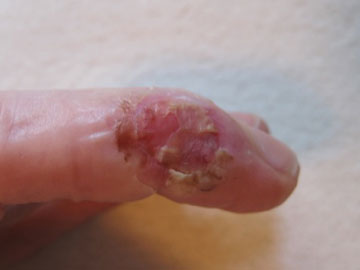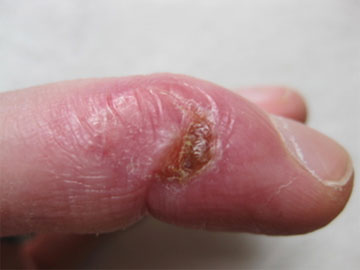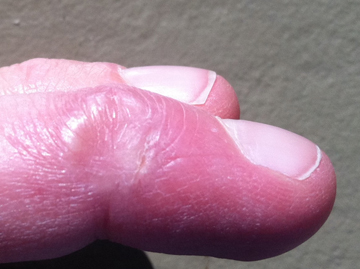 Hi Dr. Reynolds,
Here is my testimonial:
My wheatgrass extract arrived yesterday…I took before and after pictures.  16 hours apart.  The results are truly amazing.  My skin graft today is now exactly one month ago.  I should have had this product weeks ago.  It's hard to believe that these pictures are less than 24hrs apart.  I truly hope you can see these pictures…let me know,
Many thanks.
P. S. The skin around the wound is sloughing; each time I wash it with soap and water skin peels off.  This morning after I washed it, I accidentally bumped it before my dressing application and a very thin layer of skin peeled off.  That is why the wound bed looks so red.
L. C. USA. 1 June, 2011