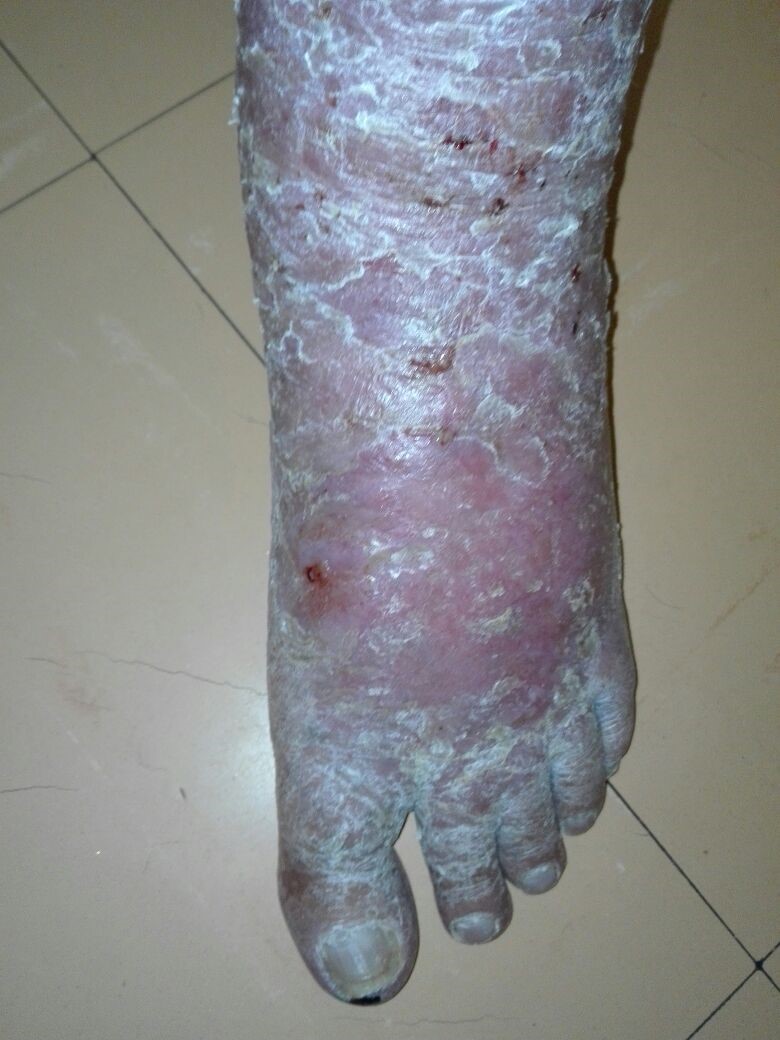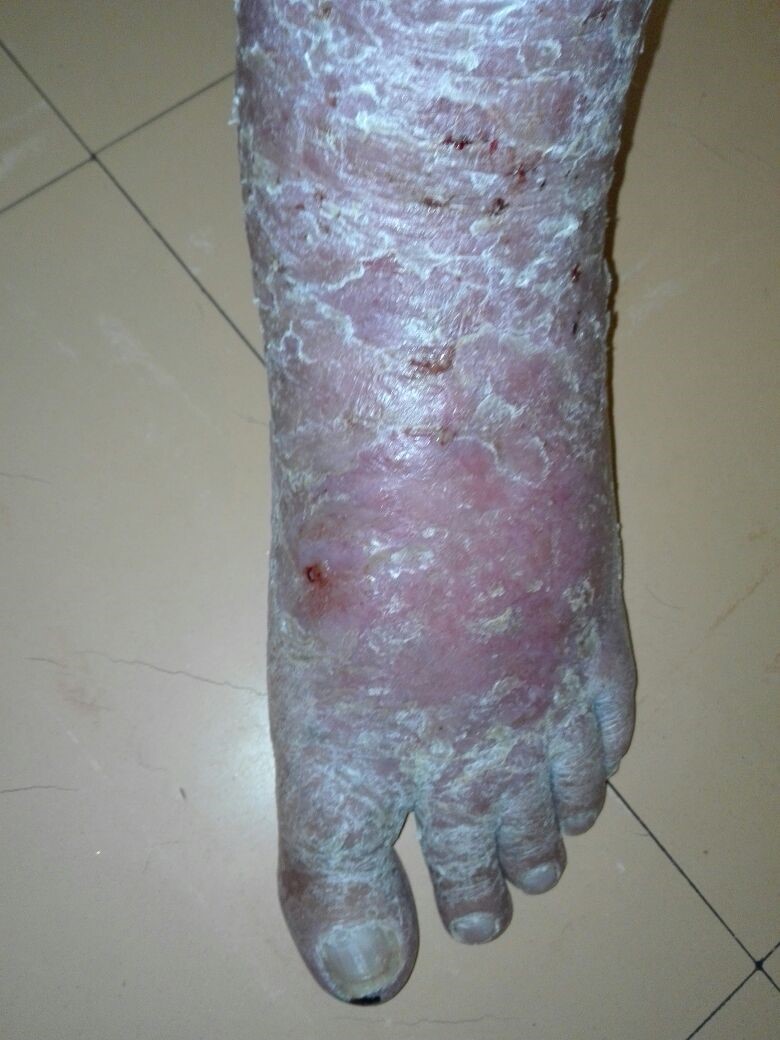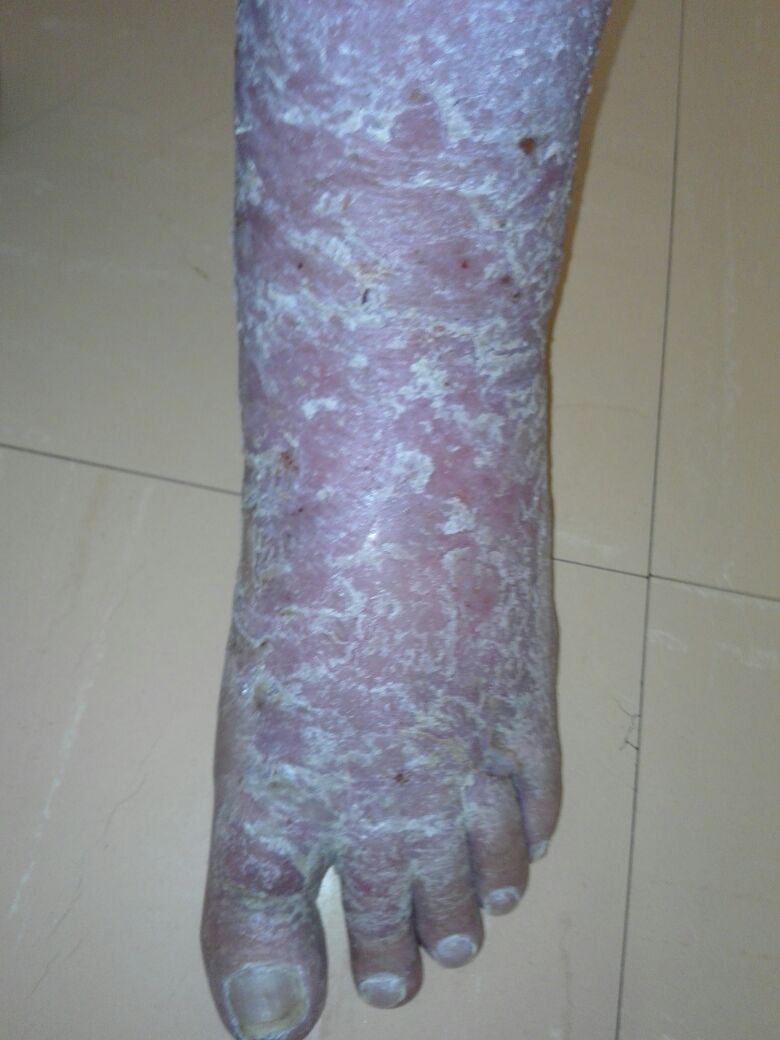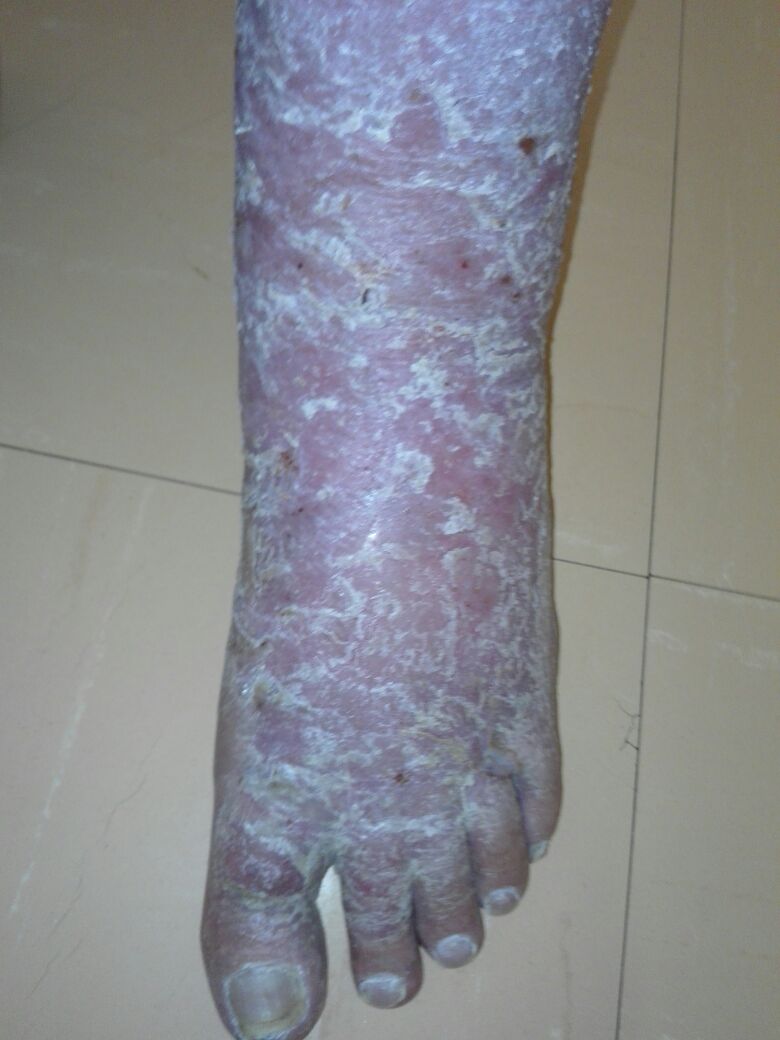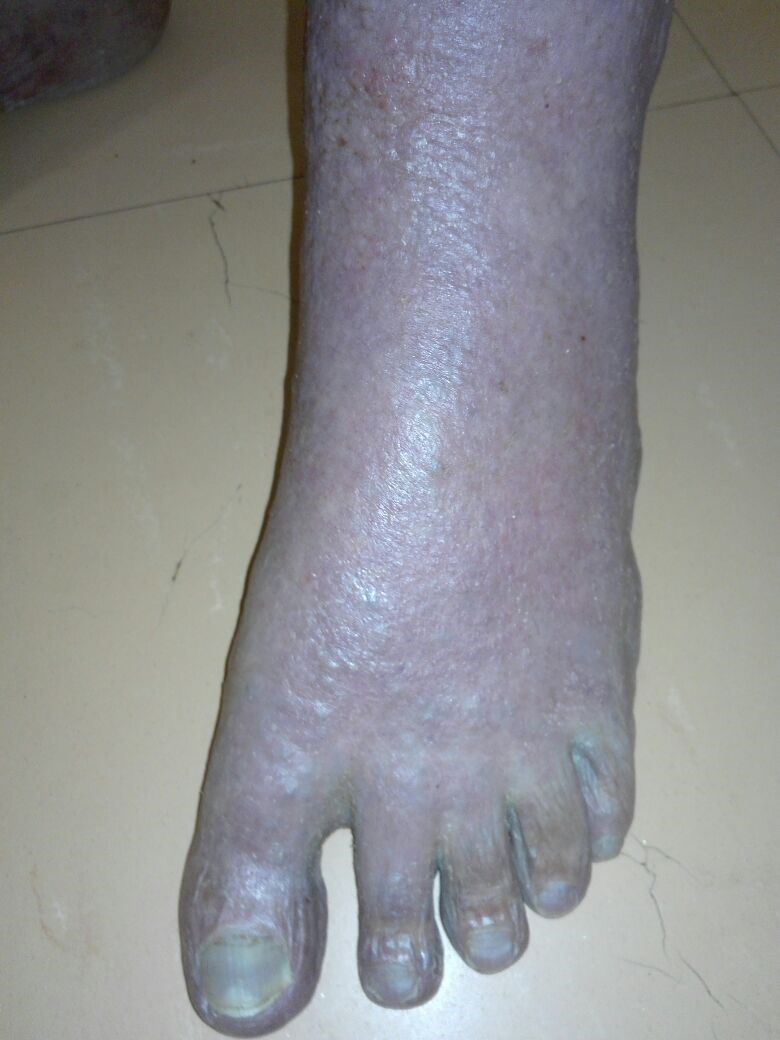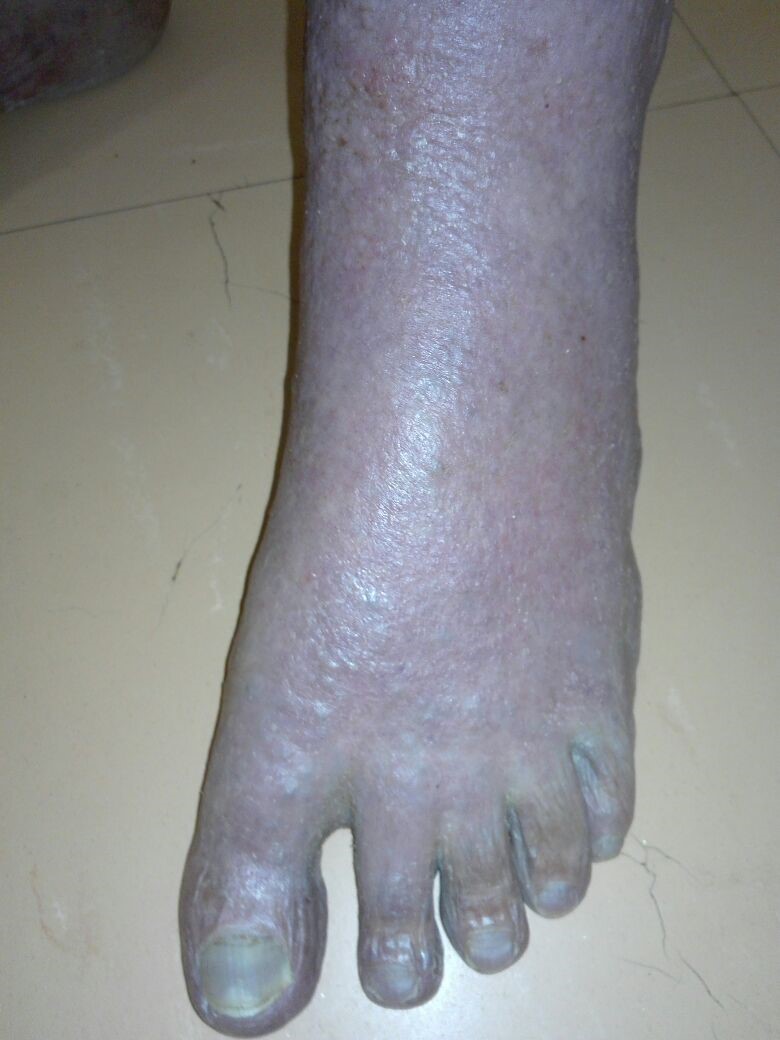 This elderly patient suffered from severely compromised blood circulation in his lower legs for several years. This caused thinning of the skin and development of venous ulcers, none of which responded to orthodox medical treatments.
Circulation to the foot was restored in just 9 weeks of once fortnightly application of wheatgrass extract, (even monthly application can work for most cases), and the skin returned almost to normal. This example demonstrates how quickly and effectively wheatgrass extract can heal ulcerated skin and relieve associated pain.
There are no pharmaceuticals capable of healing venous leg ulcers which are an increasing problem due to ageing populations. Unfortunately, natural remedies, which can be effective, tend to be overlooked, yet I have healed many such ulcers, some of which had been present for a decade or more, by applying wheatgrass extract over the ulcerated area(s) once every 2 weeks.
>> More about healing ulcers with wheatgrass