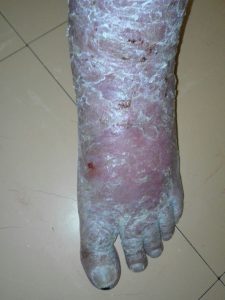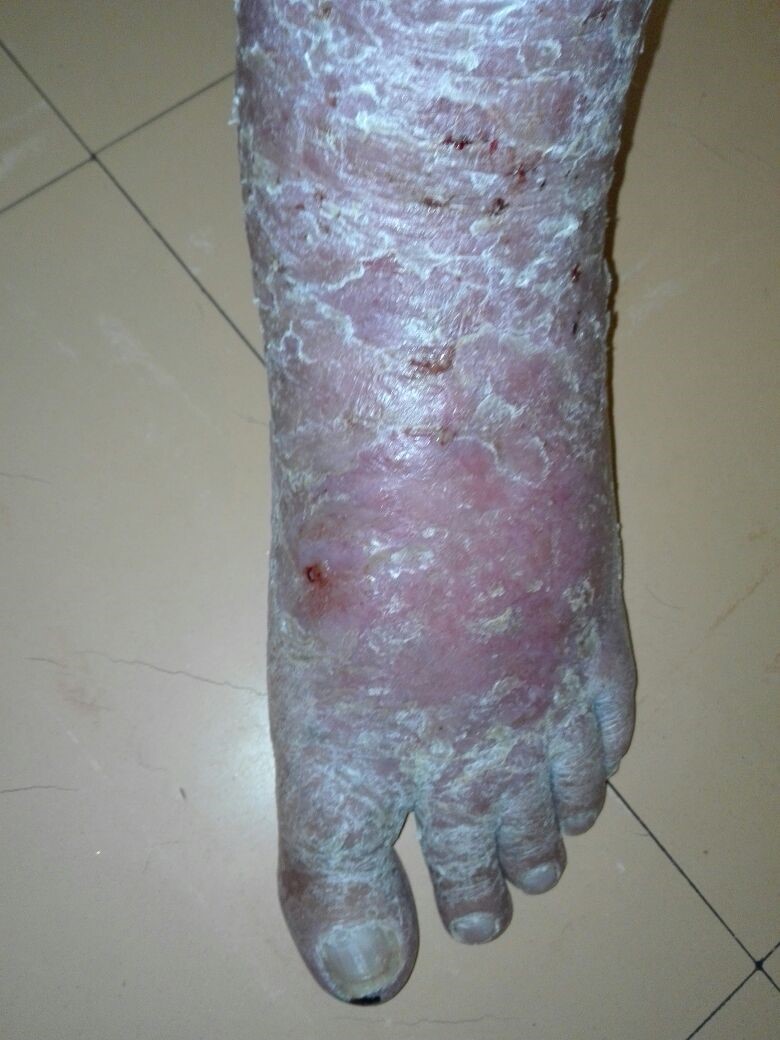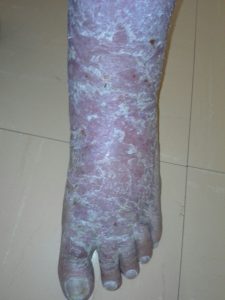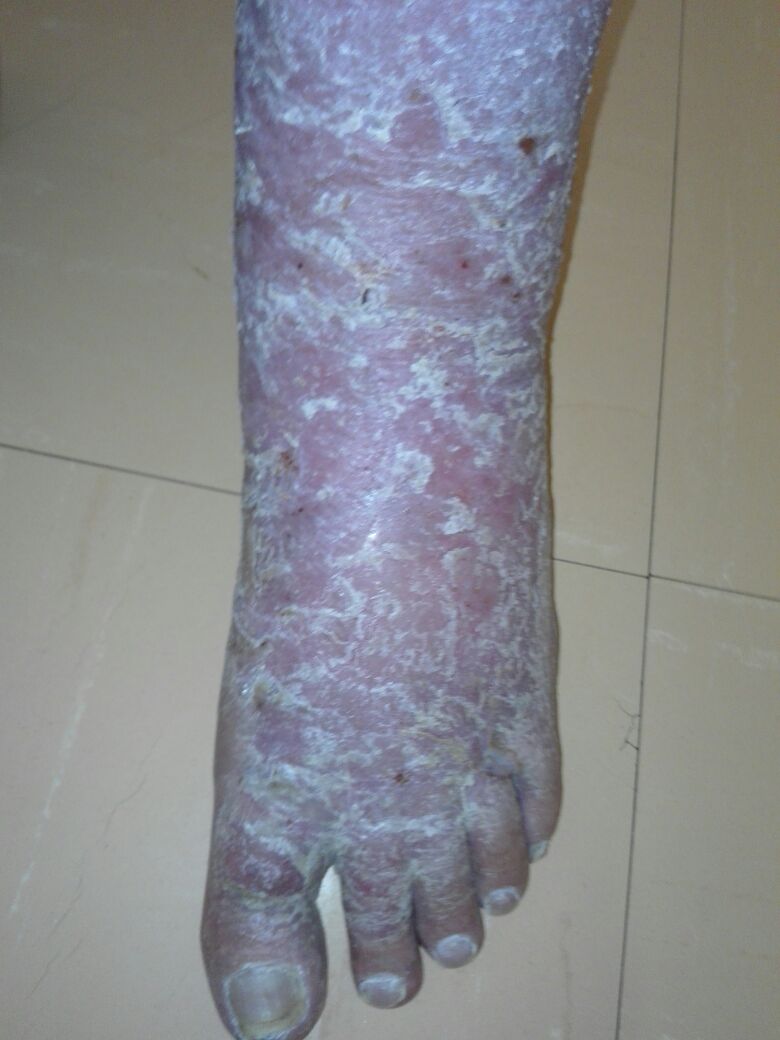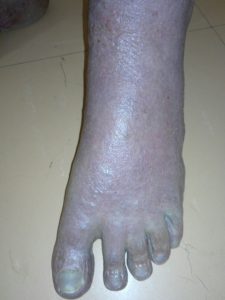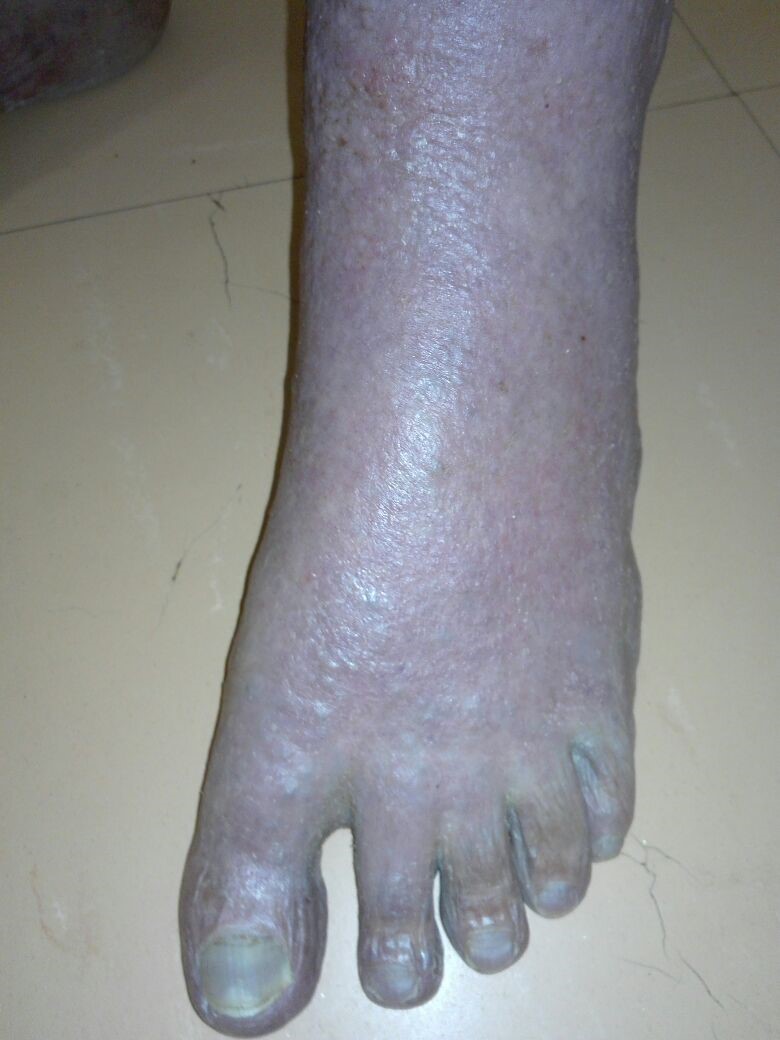 Dr. Chris Reynolds' comment:
This is a truly remarkable example of how quickly and effectively wheatgrass extract can restore blood circulation and relieve pain in patients with venous ulcers and "eczema" (skin flaking), for which there is no known, effective pharmaceutical remedy. With the ever-increasing ageing of the world's population, so the necessity for a healing agent for this "disease" becomes increasingly important.
I have healed numerous venous ulcers like this with wheatgrass extract, many of which had existed for a decade or more. However, it is important to remember that when using wheatgrass for healing wounds, "less is best".
That's right. For the elderly in particular, healing of wounds, injuries, bedsores requires only one application weekly – and perseverance. This patient is an excellent example of how effective wheatgrass can be for virtually any kind of skin ulcer. In fact, he enjoyed relief of pain for the first time in several year after the first application of wheatgrass extract.