WARNING: GRAPHIC CONTENT
This study was conducted by the Burns Unit of Choithram Private Hospital in Indore, India, in 2014 and was initiated, designed and funded by the hospital and medical staff following observation of rapid pain relief and accelerated healing demonstrated by wheatgrass extract on second degree burns patients. Most of them were impoverished children, some of whom were suffering life-threatening bacterial infection, and all of whom fully recovered.
Commercial wheatgrass extract-based product was provided free of charge for the duration of the study by Wheatgrass Pty. Ltd. the manufacturer of Wheatfix Burn Spray. No financial contribution was provided.
Please note: This is a shortened summary of the project.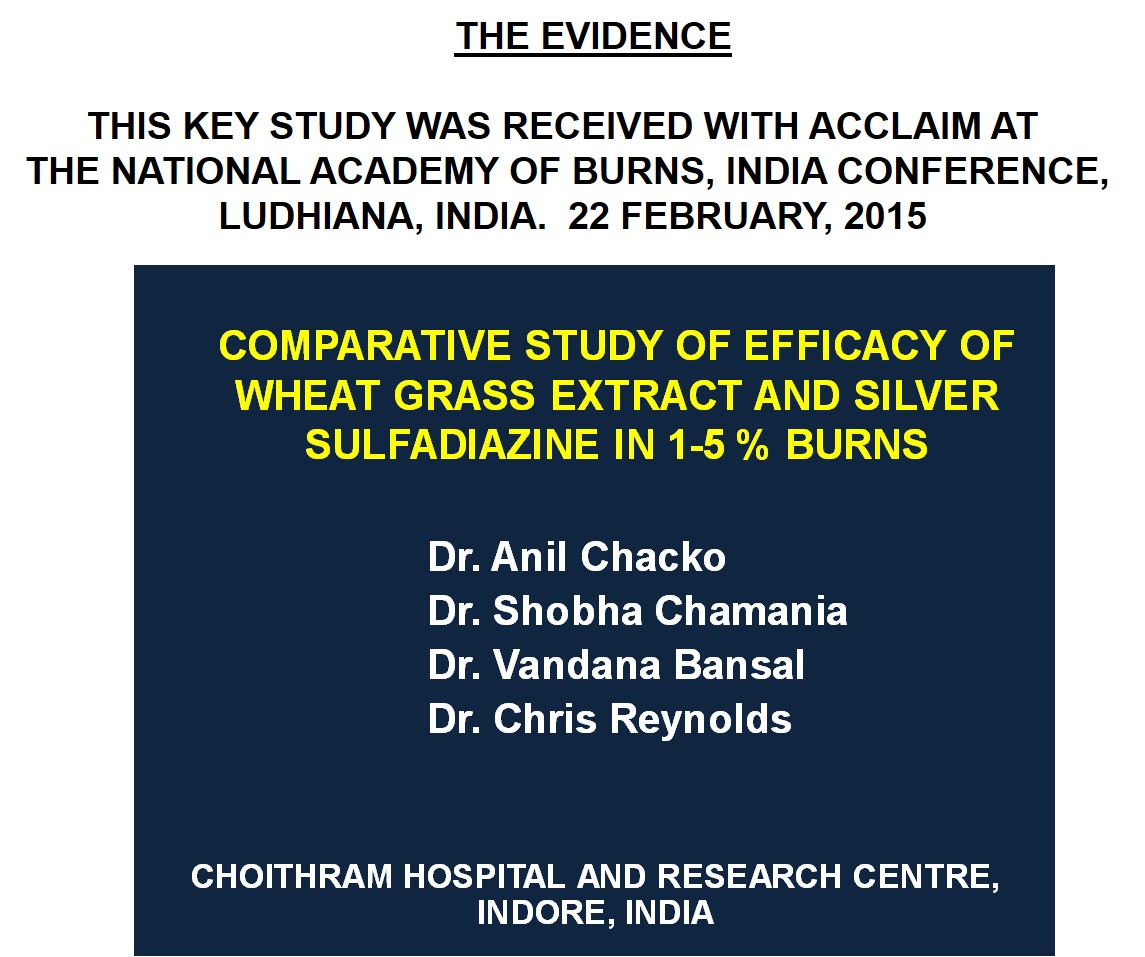 ==========

==========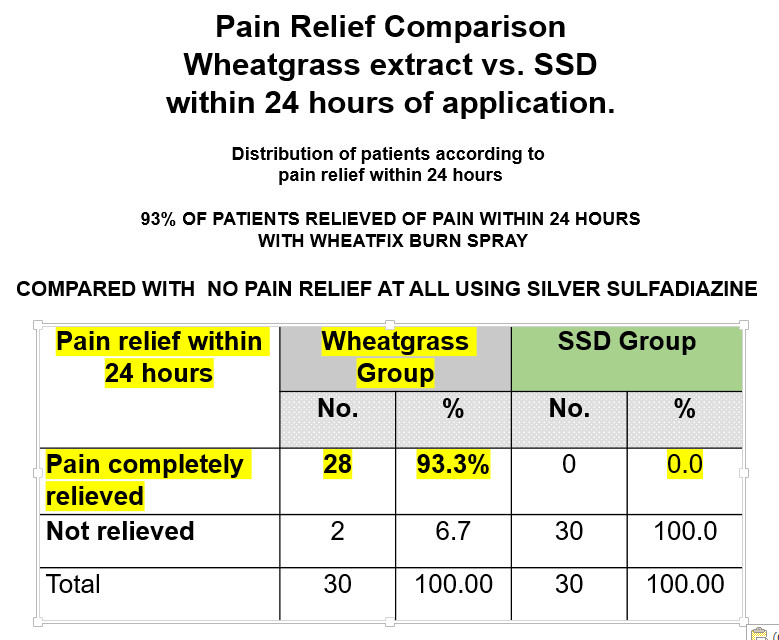 ==========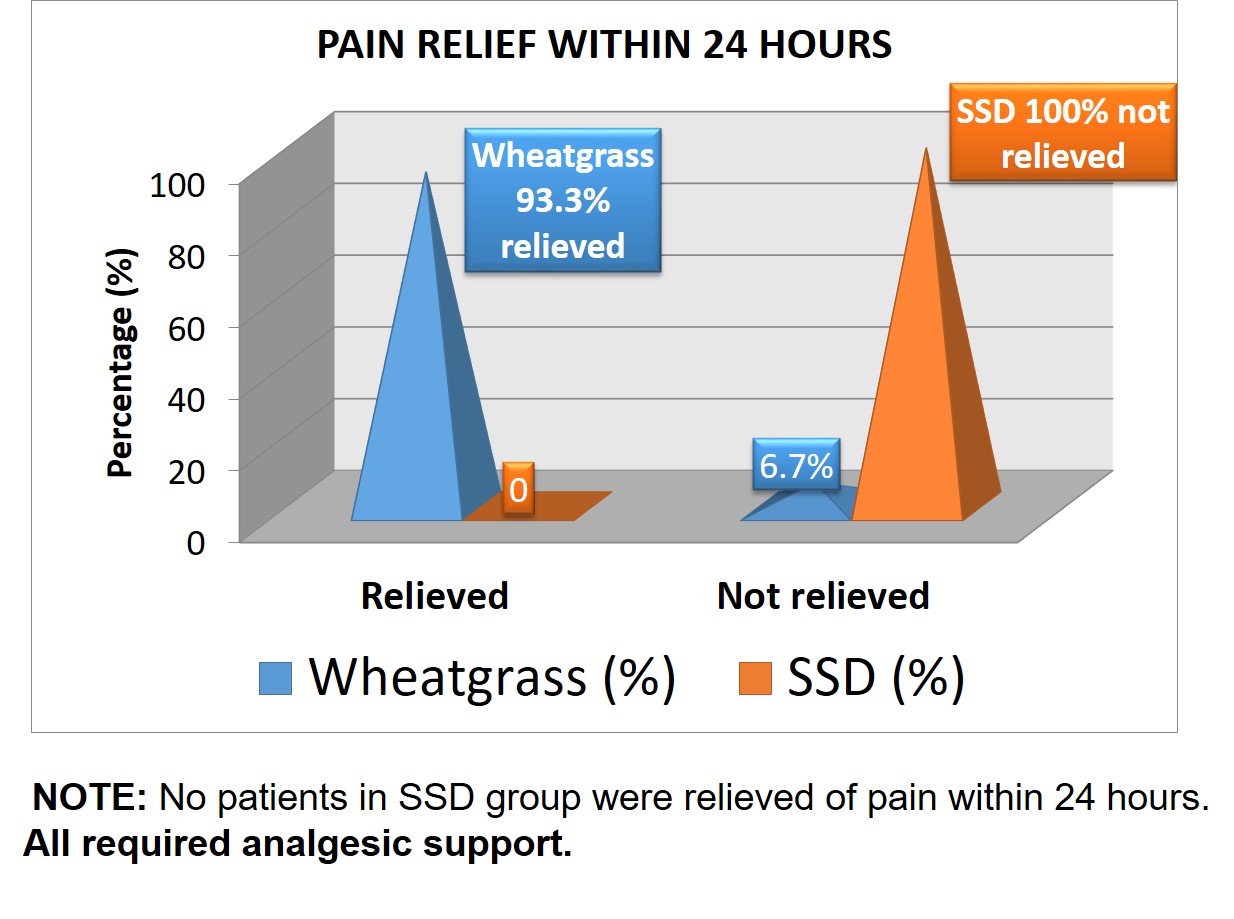 ==========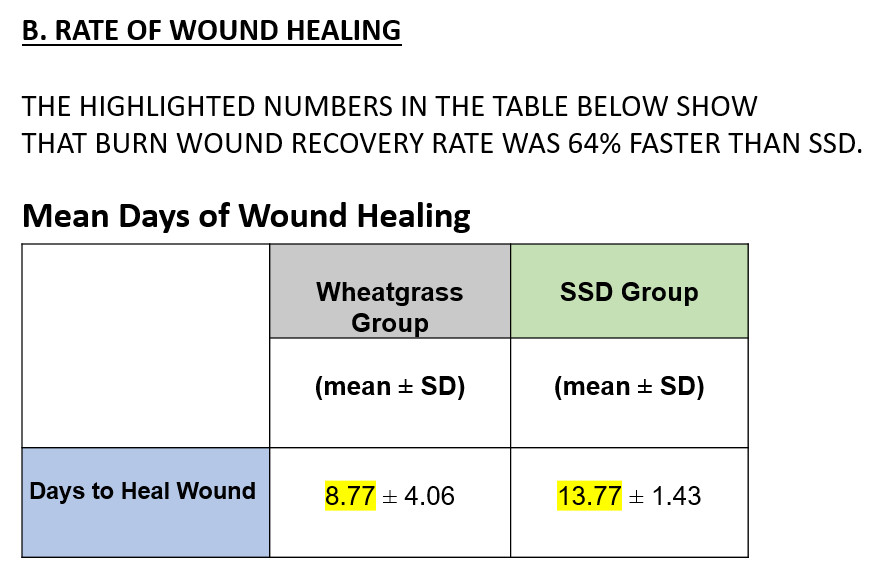 ==========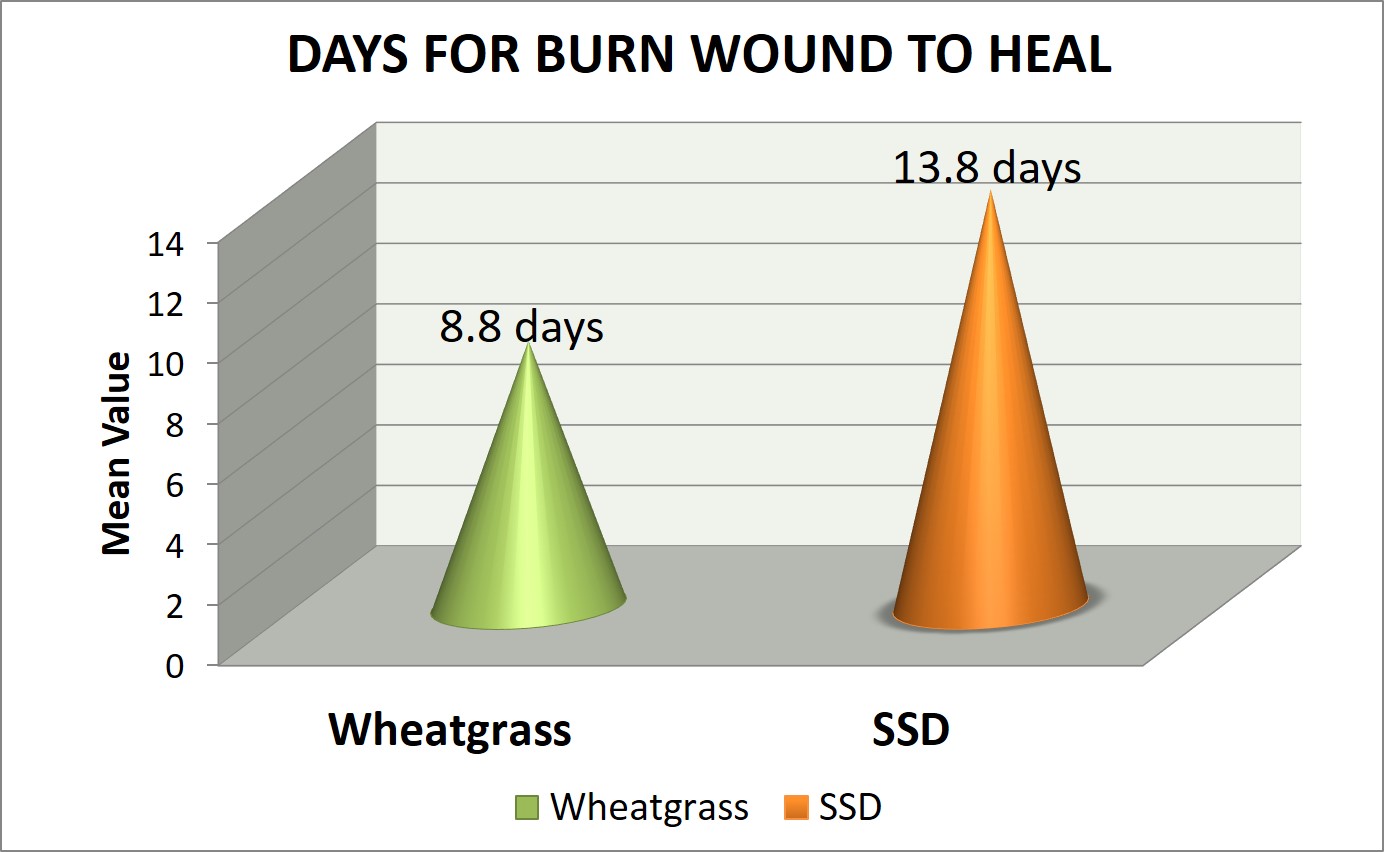 ==========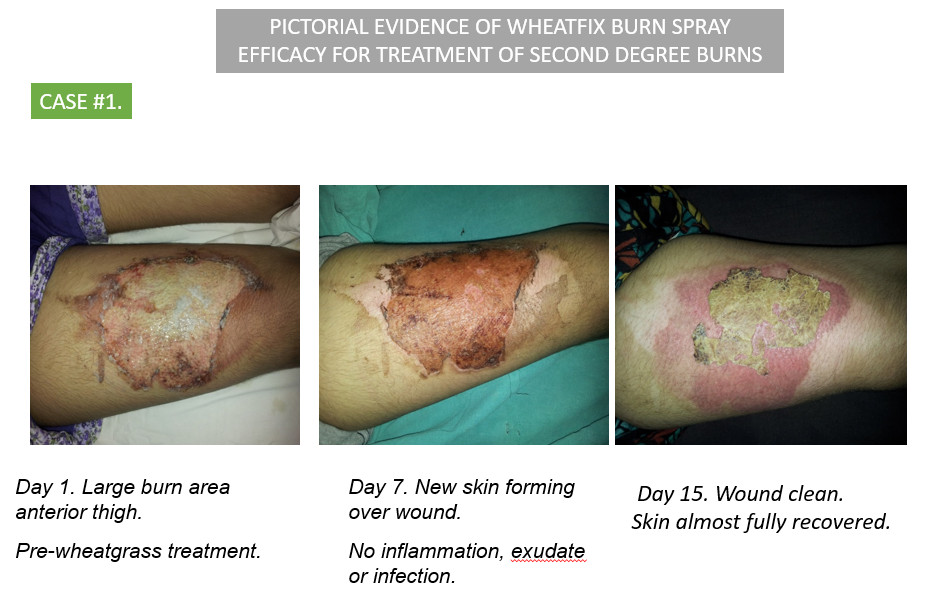 ==========
==========