I am a 52-year old Type 2 diabetic, with peripheral neuropathy and a rare bullosis diabeticorum complication. Related to this condition, I developed a lower leg ulcer, underwent wound debridement surgery on June 15th which left an open wound approximately 5 cm x 8 cm, and spent 10 days in hospital on IV antibiotics.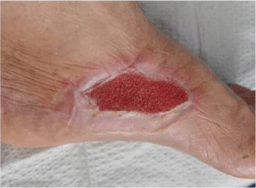 From June 16th to August 16th the wound was treated with a negative pressure dressing / attached medical device (Renasys Go). In the 2 months of treatment with the negative pressure dressing / attached medical device the wound decreased in size to about 3 cm x 5 cm. In an effort to accelerate wound recovery, doctors recommended a followup skin graft operation. The skin graft operation was performed on August 16th and I spent 6 more days in hospital. About 90% of the skin graft 'took' but there remained some open areas and the graft / wound was slow to fully recover.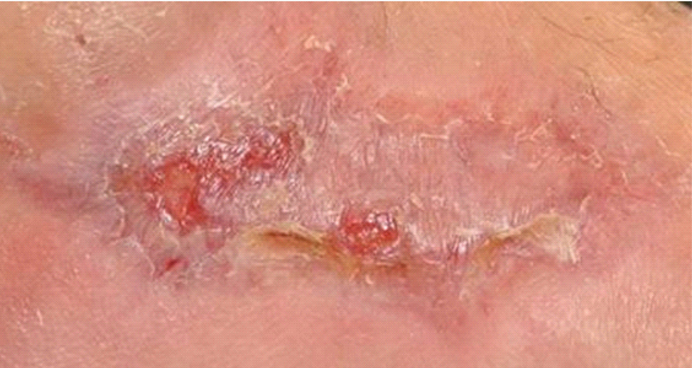 I commenced use of wheatgrass extract on September 11th, 26 days after the skin graft operation, applying the spray a couple of times a days and using a simple combine dressing for wound protection. Within a couple of days of commencing use of wheatgrass, the wound had revascularised and the open areas were beginning to close.  The open areas of the graft / wound closed by September 18th, just 7 days after commencing use of wheatgrass extract, and the health of the graft / wound continued to make outstanding progress.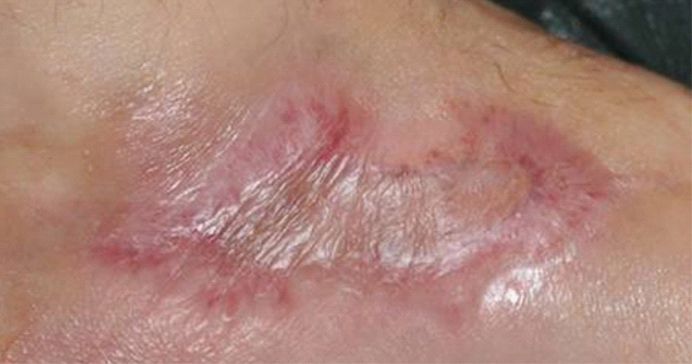 As a result, I was able to return to work on September 19th after over 3 months away due to this medical condition. I have found the use of wheatgrass extract to be complementary to the conventional wound debridement surgery, negative pressure dressing / medical device, and skin graft surgery. I am very happy with what I think were the accelerated graft / wound healing benefits resulting from my use of wheatgrass.  I will continue to use wheatgrass daily, both to help thicken / toughen up this graft / wound area and on my shins, ankles, and feet to help prevent leg ulcers. Thank you. 
T. H. South Coast, NSW, Australia