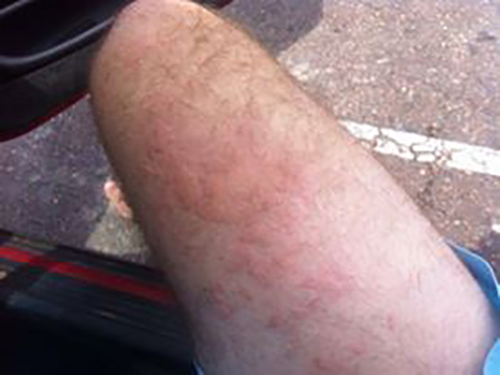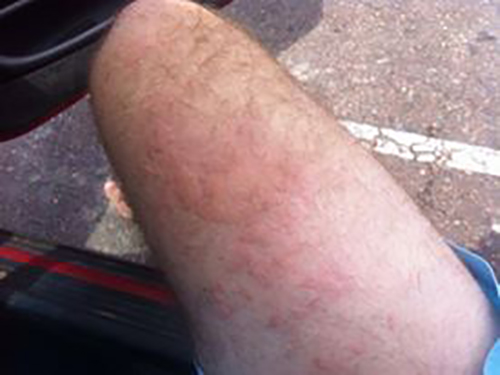 Before wheatgrass extract. Large welts are clearly visible.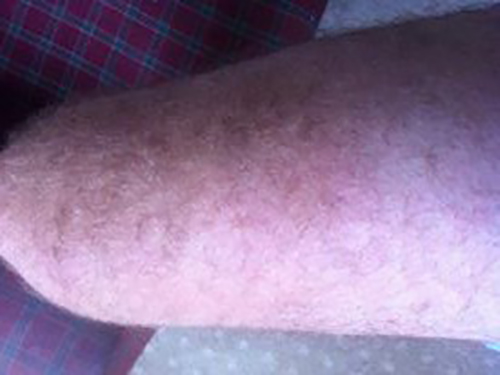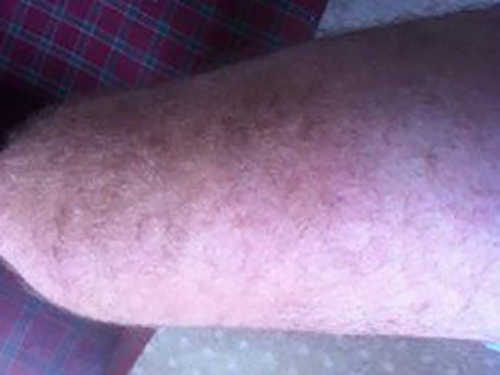 20 minutes after wheatgrass extract applied. Welts are beginning to settle & pain easing.
From the patient: Hello, please find following the before and after pics as requested. The first photo was taken approx 5 mins after being stung by bluebottles. The second photo is approximately 20 minutes after (at home). My husband usually has a bad reaction to bluebottles, the pain and welting can last days. He probably had to use the spray a couple of times after the initial application. But it was completely gone within hours instead of days.

We have been using wheatgrass for over 10 years, initially purchasing it as our children had molluscum warts. We've continued to use it over the years for many different skin ailments, most recently finding that it works very well in helping with the healing of sea ulcers.
T.A. Australia. 21 February 2016
See also: