by Blythe Seinor
Sunshine Coast Daily, Queensland. 17 January, 2009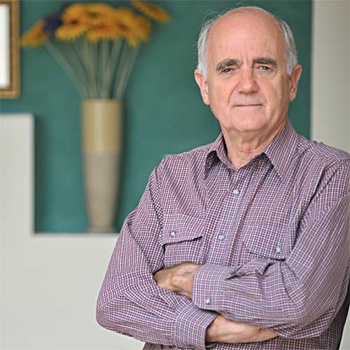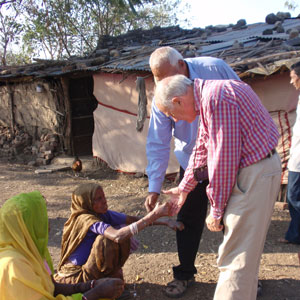 Dr Reynolds was 24 years old at the time and had worked in the merchant navy since he was 16. He was the third mate on the ship and he told the second mate it was time for a change. "I wasn't really happy at sea and I said I wanted to get out." Dr Reynolds recalled. "I said I'd sell vacuum cleaners. I didn't care."A single conversation can change your life. For Chris Reynolds, one such conversation took place on a ship on its way from Fremantle to Darwin in 1965.
The second mate suggested he get a degree. "I knew nothing about tertiary education – so I said, 'centigrade or fahrenheit?,'" Dr Reynolds said. "He said, 'No, you go to university'." Dr Reynolds asked the second mate what people studied at university. "He said, 'You study arts'," Dr Reynolds said. "That's the only degree he knew."
When he came off duty, Dr Reynolds went to see the ship's chief engineer to discuss the matter further. "He was like a father figure to me," Dr Reynolds said. "I breezed into the mess and said, 'I'm chucking it in'."
The chief engineer asked Dr Reynolds what he was going to do with his life. "I said, 'study arts at university of course'," Dr Reynolds said. "He looked al me and puffed on his pipe. I was standing there expectantly waiting for him to say something. "He said. I think you're a bloody idiot."
The chief engineer said, as far as he was concerned, medicine was the only worthwhile thing to study at university. So Dr Reynolds decided that was what he would do.
He took all the relevant tests and was told he had scored high enough to study whatever he liked. He even managed to gain a scholarship. A few years later he was a doctor. "And that's how I got into medicine," Dr Reynolds said. "Somebody can make a passing comment and your whole life changes."
Another turning point came in his life some years later when he was introduced to a Catholic nun, Sister Rosmina, in Melbourne. Once again, a single conversation set him on a path he had never imagined. By the time he met Sister Rosmina, Dr Reynolds had been using wheatgrass to treat ulcers on patients in Australia for more than a decade.
He discovered the healing properties of wheatgrass by chance when treating an ulcer during a house visit in 1995. Sister Rosmina asked Dr Reynolds if he thought wheatgrass could be used to treat the ulcers caused by leprosy. While leprosy can be cured with drug therapy, the ulcers often remain for years, which causes sufferers to be ostracised from their communities.
Dr Reynolds set up a pilot study in India, which has gained him national news attention on the sub-continent. All 20 of the patients involved in the study have shown significant improvement, including several who had ulcers more than 30 years old.
He returned from a visit to India last week and described his work with the leprosy patients as the pinnacle of his career. "I love what I'm doing," he said. "It's helping a hell of a lot of people."
"I'm flying to India and seeing a large number of people I can actively help. Wound healing satisfies my basic urges. I'm an impatient old bugger and I like to see the results of my efforts."
He said he felt fortunate to have made his discovery about wheatgrass. "I feel like the luckiest doctor on the planet – how it happened, where it's taken me and how it's helped so many people."
Read the journal article about wheatgrass healing leprosy ulcers here:
A novel topical application influences closure of plantar ulcers in leprosy patients.